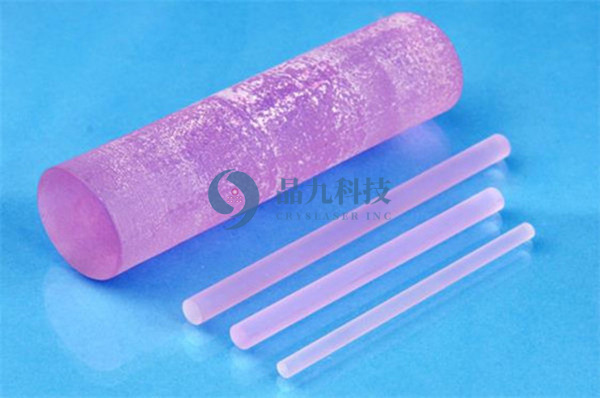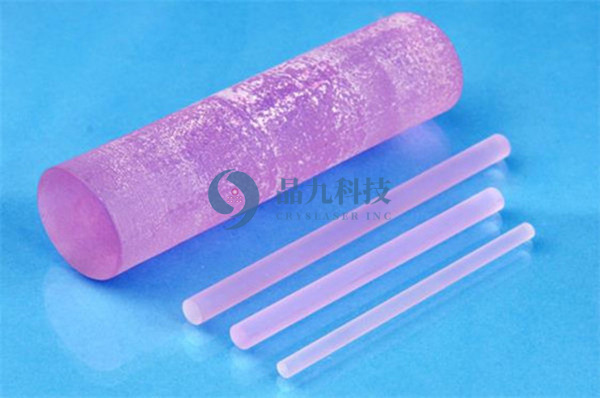 Nd:YLF
---
YLF is an excellent crystal for mode-locked operation due to its low thermal lensing effect
---
Nd:YLF is an excellent crystal for mode-locked operation due to its low thermal lensing effect,large fluorescence linewidth and linearly polarized light beam output.Nd:YLF has been used in scientific research project of inertial confinement fusion.
PRODUCT FEATURE
Relatively small stimulated emission cross section
Effective single mode operation,high power and low beam divergence
The output linearly polarized laser is beneficial to get high efficiency Q-switching and frequency doubling output.
Large rods and slabs can also obtain uniform mode laser output.
It is suitable to be used as oscillator and preamplifier of high power Nd:Glass laser system.
Specifications

Concentration

0.01at~3.0at%

Orientation

<100> or <001>±5°

Dimension

Diameter:3~8mm,Length:10~120mm(Customized available)

Dimension Tolerance

Φ:+0/-0.04mm,L:+0.5/-0mm

Perpendicularity

≤5′

Parallelism

≤10"

Chamfer

0.15±0.05mm

Clear Aperture

>95%

Surface Quality

10/5(MIL-PRF-13830B)

Barrel

Fine Ground, Polishing, Grooving

Flatness

≤λ/10@632.8nm

Wavefront Distortion

≤λ/8 per inch@632.8nm

Coating

AR coating:R≤0.15%@1047,R≤0.15%@1053nm

Damage Threshold

≥750MW/cm2
Optical Properties

Laser Transition

4F3/2→4I11/2

Wavelength

1047nm,1053nm

Emission Cross Section

E//C:1.8×10-19cm2@1047nm

E⊥C:1.2×10-19cm2@1053nm

Fluorescence Lifetime

485μs@1.0at%Nd
Physical and Chemical Properties

Crystal Structure

Tetragonal

Melting Point

825℃

Density

3.95g/cm3

Mohs Hardness

4~5

Young's Modulus

7.5×1011dynes cm-2

Tensile Strength

3.3×108dynes cm-2

Thermal Expansion Coefficients

<100>:13×10-6/K

<001>:8×10-6/K

Thermal Conductivity

0.06W/cm/K

Refractive Index

n0=1.443 ne=1.464@633nm

n0=1.448 ne=1.470@1064nm
---
*Note: Please be sure to fill in the information accurately and keep the communication open, we will contact you as soon as possible